A smarter way to give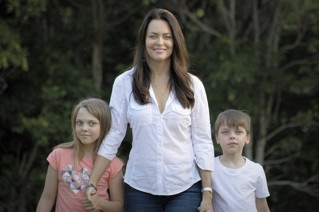 It was 2009 and Juliette Wright, the founder of GIVIT, was surprised at how difficult it was to find someone in genuine need of the high-quality baby clothes she no longer required after having her second child.
She discovered that while many local charities were over-loaded with unwanted or poor-quality goods, they were desperately seeking essential items such as sanitary products for women fleeing domestic violence or steel-capped boots for unemployed fathers securing work.
Juliette knew there had to be a smarter way to give and sat around the kitchen table, discussing ideas with friends.
A transformational model
Juliette saw a need to move away from the concept of donating clothes and household items by 'getting rid' of them to charity shops. Instead, how could people's goodwill and best intentions be channelled towards meeting the exact needs of a charity? Juliette realised this vision would require charities to have a simple way to make potential donors aware of the items that would make the most difference to the lives of those they supported. And so, via an online platform, GIVIT was born (aka Juliette's third baby!).
Growth and impact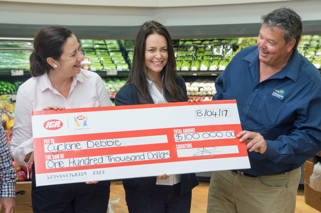 Within six months, Juliette had set up a website and recruited 15 charities. A donated bike enabled a single mother to get to work, and a donated microwave helped a recently widowed elderly man, unable to cook for himself. Within weeks, more than 80 charities came on board. Before long, GIVIT connected thousands of Australians with hundreds of charities.
When the devastating floods hit Queensland in 2011, Premier Anna Bligh turned to Juliette for help. GIVIT became the state government's official website for managing donations during disasters. During the floods, charities were better able to focus their efforts and resources, no longer burdened by mountains of well-meant but unmanageable or poor quality donations. The GIVIT website received 1.8 million hits in 10 days. Within three weeks, more than 33,500 goods were matched with those in need.  
Further milestones
The success of the model led to the establishment of a dedicated GIVIT Disaster Recovery Service, now in place in the ACT, NSW, Queensland, and Victoria. Whether in drought, flood or fire, GIVIT can respond effectively to help those impacted. You can read more about GIVIT's disaster recovery work here.
In 2015, in recognition of her achievements and the impact of GIVIT, Juliette was named Australian Local Hero at the Australia Day awards ceremony held in Canberra. You can watch the inspirational story leading up this great honour here.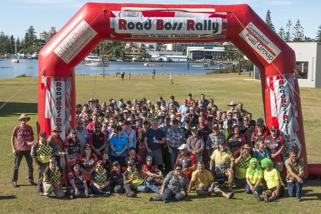 A critical juncture for GIVIT was the wonderful Road Boss Rally making GIVIT their charity of choice in 2016. Each year this amazing group of people has spread the GIVIT word across Australia and raised important funds - more than $1 million over 4-years to fund GIVIT's operations. It's because of their foundational support we can guarantee 100% of all donated funds GIVIT receives go towards purchasing items for those in need. They truly keep our engine running!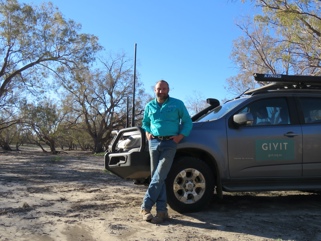 In 2018, GIVIT's Drought Relief Program was established, providing vital support to people toughing it out in relentless drought conditions. Critical to the success of GIVIT's work in this area is, whenever possible,'buying local' when it uses financial donations to meet community needs. By supporting businesses in regional and remote towns in this way, GIVIT helps shops remain open, people keep jobs, and communities hold on to places to connect with each other.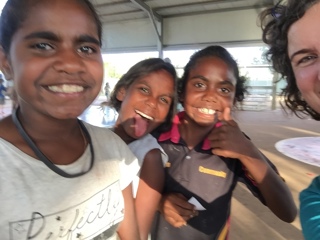 Supporting Aboriginal and Torres Strait Islander communities
Community-led support is critical to GIVIT's National Indigenous Support Program. True to our model, we never assume and always ask what's needed. We help channel essential items to address social, economic, and environmental inequalities, partnering with communities to improve the well-being and opportunities of Indigenous Australians.
Happy 10th Birthday!
In 2019, GIVIT turned 1O and hit the incredible milestone of one million donations! To top off an exciting decade and a big year, Juliette was awarded the Medal of the Order of Australia (OAM) by The Governor of Queensland, His Excellency the Honourable Paul De Jersey Ac, for service to the community through charitable initiatives.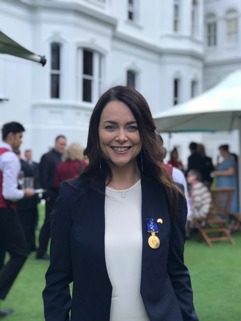 Onwards…
In 2020 GIVIT expanded operations nationally, responding to a devastating bushfire season that sadly took lives and destroyed homes. GIVIT was called upon to help those struggling with the additional loss of household and personal essentials. Once again, GIVIT stepped up, making a difference and giving some hope to individuals, families, and communities in tough times.  
From an idea discussed around the kitchen table, GIVIT is now a critical player in disaster recovery and an essential resource for thousands of charities and community organisations. Juliette has built a small but passionate team and, as a result, more Australians get more of the help they need when they need it.
GIVIT has become the smart way to give.