A garden makeover for children with disability
An inclusive, natural play space for kids with disability in regional Queensland
Yumba Bimbi Support Services is a not for profit organisation in Emerald, Central Queensland. Supporting children and adults with disabilities across Central Highlands and Western, the name Yumba Bimbi means "good home," and was gifted to the organisation by a local First Nations elder.
Yumba Bimbi was keen to upgrade its tired outdoor space and create an age-appropriate, accessible play space. Staff at the organisation found local parks and playgrounds to often be too hot, and located too far from amenities such as accessible toilets.
The organisation requested a range of trade materials, as well as the donation of trade services to carry out the makeover. The generosity of Taubmans, one of GIVIT's corporate partners, meant we could fulfil this request.
Before and after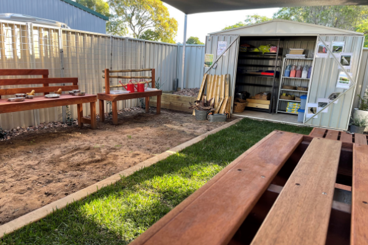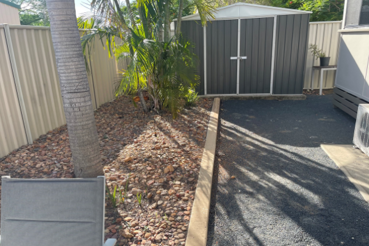 Features of the new space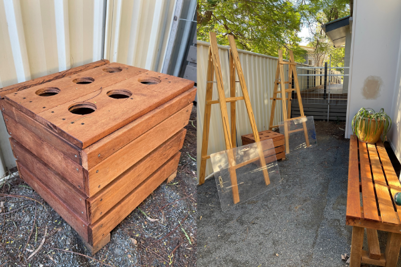 A big shade sail to protect kids from the hot Queensland sun;
A trellis for climbing plants to grow up the fence and further cool the space;
A misting fan;
Wooden framed covers over the air conditioning units for seating and safety;
A water play station, mud kitchen and sensory exploration space;
An art station;
A paint box; and
A safety gate to limit access and exit.
An inspiring end result
Yumba Bimbi now has a fantastic, purpose-built space for children to use before and after school, during school holiday programs, and during playgroups. 
The space is safe, inclusive, sensory-rich and welcoming, without being overstimulating. Staff and kids from Yumba Bimbi reckon the area is very inviting, and the perfect place for kids to play!
Feel inspired by this story? Click here or look below to see exactly what's needed by organisations just like Yumba Bimbi who support children and their families impacted by physical and mental disability.
See what people need right now
2
Filter by: