Helping Queenslanders with a disability get connected to digital technology
Many Queenslanders with disability live without a smartphone or digital device. Access to digital devices is something we take for granted. It's how we access news and government services, and stay connected with friends, families, and communities, particularly in times of the COVID-19 pandemic and natural disasters. Being digitally connected is not a luxury, but an essential part of everyday life.
The people we are trying to reach have limited incomes and are often not engaged with services or receiving support. They may be living in social or community housing or supported accommodation; they may be transient or experiencing homelessness, living in hostels or caravan parks; exiting the child safety system or the justice system.
You can make a difference by donating a digital device to help someone live an informed and connected life!
Listed below is exactly what's needed right now
Queenslanders with Disability Network (QDN) is engaging directly with individual people with a disability needing support across targeted communities. Crucially, your donation will be matched directly to a person's unique requirements.
The list will change as we connect with more people and understand their needs. 100% of publicly donated funds received by GIVIT for this appeal will be used to purchase what's needed for vulnerable Queenslanders with disabilities. Every donation helps.
Access Affordability Ability (AAA) Digital Inclusion is a program that addresses this inequality in our community providing vulnerable people with a disability, access to an appropriate digital device (smart phone, laptop, desktop computer), information on affordable ways to access data, and support to use their device to access the services they need.
Our partnership with QDN and our involvement in the AAA program means people doing it tough will get exactly what they need. Some people can't use a smartphone, as they don't have the dexterity; vision-impaired people may need a larger screen; some people require a desktop computer because of physical needs.
Having access to a digital device and support in how to use it is an essential step in ensuring vulnerable people with disability can live safely and connect within our communities.
If you know of someone or work with someone with a disability who needs access to a digital device, that lives in the targeted communities of Ipswich, Brisbane, Gold Coast or Townsville areas, please contact Queenslanders with Disability network (QDN) on 1300 363 783 or via their website.
For people living in Brisbane seeking to donate a digital device, mobile phones, laptops, tablets, PCs and accessories can be dropped off at all Brisbane City Council Libraries.
AAA Digital Inclusion is a partnership between GIVIT, Queenslanders with Disability Network and Volunteering QLD.
Proudly supported by the Queensland Government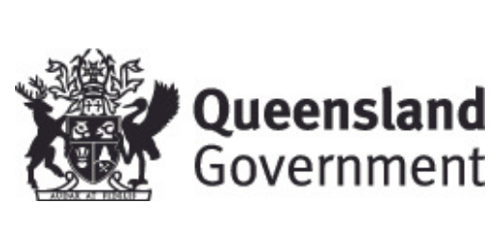 Corporate donations
Are you a company or organisation interested in donating new or used digital devices or money to help Queenslanders with disabilities? Get in touch here.
Your donation will allow GIVIT to buy exactly what is needed to ensure more Queenslanders with disability have what they need to thrive.
Donate funds
GIVIT is the smart way to offer your donation to ensure giving is coordinated and donations do no harm.
Become a Supporter
List your donation and support organisations working with vulnerable people and communities will see what you are offering.
Offer a donation